This photo of a basement party, circa 1942 or so, was probably somewhere around Jamaica, Queens. My Dad, Mike Tierney is the topmost guy in the rear left.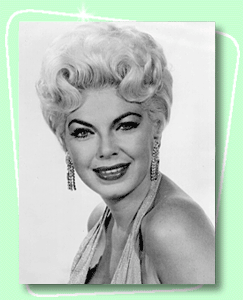 The girl standing in the center of the photo is Barbara Nickerauer who later became the actress / starlet Barbara Nichols.
A few others can be found tagged in my Flickr Photostream.
Update

After finding an envelope with old photos that weren't used in our albums, I found this one Barbara gave to my Dad, back in high school days apparently. Hubba Hubba!